By Stephanie Lislowitz, KellerWilliams ~
The use of computer graphics in the real estate and home improvement industry has been game-changing. Virtual staging is a common practice used by real estate agents for vacant or for new build homes. This places furniture and décor electronically in the shell of the home.
Taking that one step further, virtual renovations using computer graphics is a feature on many home improvement shows to illustrate the before and after of the home renovations.
Now, this technique is making its way into our local real estate market!
Taking a cue from those shows, we see more progressive real estate agents starting to use virtual renovations as a tool to sell a home. The number one problem with selling a non-renovated property is the buyer's inability to imagine the property's potential. That's because buyers only see what's in front of them (old decor, unfinished basement, ugly kitchen, etc.)
They simply can not see themselves living in the un-renovated property.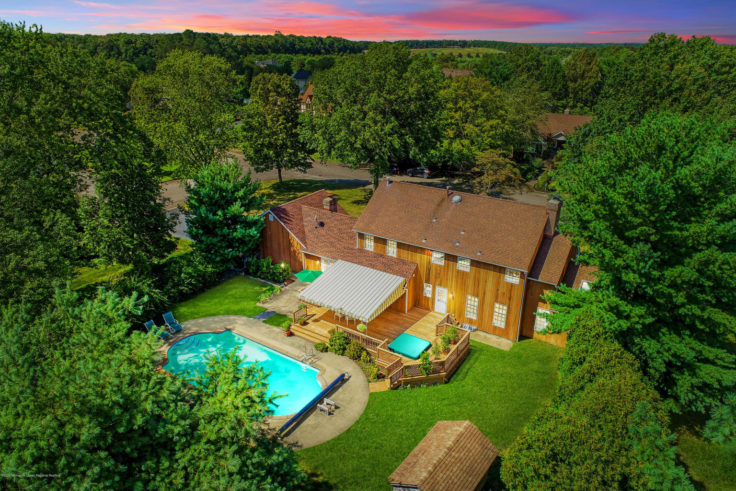 It's a challenge we face in selling real estate. I believe some of the best bargains are homes that are dated and need a small facelift. These are homes that are well cared for but have not been updated with the latest style (colors, tile, cabinets, and countertops.) These items can be inexpensively renovated and this tool can be a real lifesaver because it gives a sense of scale and what it would be like to live there.
I recently listed a home that had this challenge. The home was beautifully cared for, in an ideal location, great space, great yard but the finishes were dated. So I had virtual renovations done in key rooms throughout the home and used those photos in advertising.
It really does show potential buyers how updated decorating styles and colors can easily transform the ambiance of a home. Although the home had been on the market previously and did not sell, I had buyers come back and take another look, NOW seeing the home's potential with the virtual renovations.
This is also a helpful tool in understanding what you can do in renovating your own home. I recently had a client virtual renovate her entire house. YES! She hired an interior decorator virtually, we shot the home with a 3-D Camera and the designer did all the renovations and decorating virtually for my client. She even ordered all the furniture!
Let me know if you need help either staging your home with virtual renovations OR helping you see the potential as you are looking to buy your next home.
This is a great tool in selling, buying or renovating a home.
I think the before and after is pretty obvious!
Stephanie Liskowitz of Keller Williams- " Your Jersey Shore Realtor."
Call 908-720-1877 to see how virtual renovations can help you buy or sell your home!