By Stephanie Liskowitz ~
Renovating a home can be a trying process but it doesn't have to be. One of my clients had the insight to see beyond a "dated" interior and went ahead with purchasing a house in Wall Township.
The grounds were the initial selling point. They wanted a great yard and more importantly, a pool and play area for their 6-year-old twins.
The couple needed the project to be done quickly and were fortunate to have contacts with local contractors. Finding an interior designer was another story and after extensive searches online, they were able to hire a designer based in Tampa, Fl. to do a "Virtual" renovation.
She was chosen based on her portfolio of previous work on https://stuccco.com/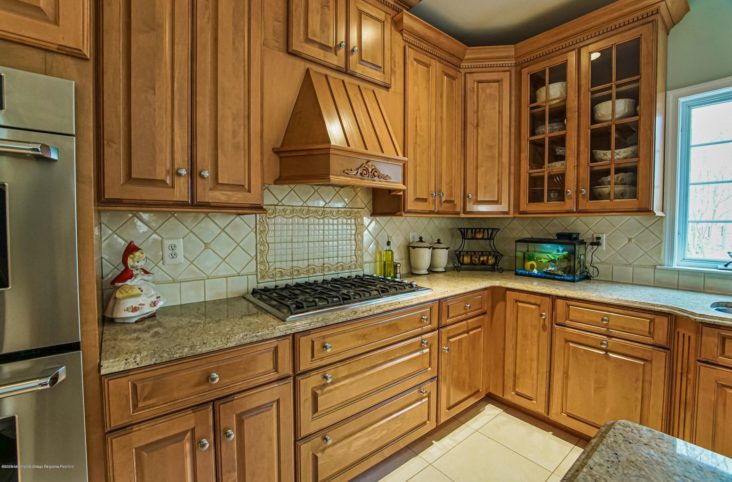 The novelty of this service is how totally turnkey it is and that you get renderings of a room in advance. Typically, this is not something a designer does.
This brings to mind so many questions like "how does someone design a space that they have never set foot in?" and "what is the process involved in the design from start to finish?"
Photos, floor plans and a virtual tour were sent to the designer and she went to work. Using "Dropbox," the couple and the designer were able to exchange many ideas, photos, color options, furniture, fixtures and even the little items meant for bookshelves and mantles.
This particular designer charged a flat rate per room and the couple contracted her to do several in the house. The first "room" done was actually the backyard so it could be enjoyed by the family immediately during the summer.
Each room design came with 3 virtual renderings and layouts so the couple could pick the "feel" of a room before individual pieces were purchased.  The designer ordered the pieces online and had them delivered right to their doorstep.
Having a "smart" home was essential and not having to wait for items backlisted was also important. In some rooms, they were able to use their own furniture and in others, everything was completely new. No major construction was needed and every room was painted with many upgrades added. Wood floors were sanded, new lighting and smart features installed and even a new epoxy floor was done in the garage!
From start to finish, this virtual renovation took 4-5 months which is astounding! The fact that all the design work was done virtually and then everything ordered with doorstep delivery meant there were no surprises.
Now this family has the house they dreamed of here at the Jersey Shore! 
—
If you are interested in learning how virtual renovations can help sell your home, please let me know.
Stephanie Liskowitz of Keller Williams- " Your Jersey Shore Realtor."
Call 908-720-1877 to see this gorgeous home today!