Content provided by our partner Stephanie Liskowitz, Keller Williams ~
There are so many things to consider when deciding to sell your home. Here at the Jersey Shore, we are now in the "Locals Summer" time period where we relish the beauty of our beaches without all the crowds. It can be difficult to get motivated to put your house on the market but there are advantages to doing so.
Fall is a great time for you to list and sell your home.  This is why:
 Housing inventory has been very low so buyers are anxious to purchase a home.  Low housing inventory continues to make it a seller market which should ultimately bring a higher ultimate sale price.
Interest rates are very low. This enables a buyer to afford a higher purchase price.  This is also bringing more buyers into the market.
Predictions are that prices will soften in 2020. Selling NOW enables you to potentially sell high and buy low.
By the time Fall rolls around, buyers are looking to make a move. They are more decisive after shopping all year and looking to finalize a move before year-end.
There are fewer casual shoppers in the market. The buyers that are out looking are usually serious.
Of course, selling in the Fall can also have its challenges. The downside of listing your home in the fall market is that it is a shorter season, essentially 3 months.  Also, landscaping is not as lush and pools are often closed. I'd be happy to look over your house and give you a list of ideas for repairs or improvements. We can work together to decide which ones are most important and then get them done.
________________________________________________________________________________________________________________________
Stephanie is a marketing and advertising professional with twenty years of executive-level experience on Madison Avenue. She now merges her marketing and sales savvy with her passion and love of real estate at the Jersey Shore. Stephanie has personally purchased, designed and renovated over a half dozen homes at the Jersey Shore. As a Keller Williams real estate agent, she combines her business savvy for marketing with her exquisite home design services. Her mission is to provide her clients with beautiful, yet affordable living spaces. This starts with finding the best house for the greatest value and then maximizing that value with tasteful and affordable design choices. For the seller, it means tastefully showcasing a home and helping buyers see a vision that they can identify with and desire. Stephanie is equipped to offer tasteful and practical advice to making a buyers home more beautiful and a sellers home marketable. She is uniquely qualified to help you sell or buy your next home.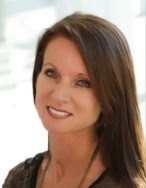 2005 Rt 71, Spring Lake Heights, NJ 07762
908-720-1877 (cell) 848-220-7120 (Office)
https://www.facebook.com/sliskowitz/