The beautiful Riley Park in Bradley Beach becomes a Fall Market with not only crafts and vendors but music too every Sunday from now until the end of October!
While you browse the variety of booths, you will be entertained by live music and performances by local dance and music schools.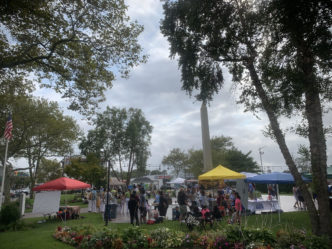 Tourism Director Amy Hall says, "We truly hope to make this event a success by involving different members of the community and offering some shopping along with supporting our local talent in the area. It's wonderful to have such a beautiful park and bandshell to offer our entertainment."
Some featured entertainment will be: Lion Whale Music School, Bill Anania, Jenny Cat, Big Beat School of Music, Erez Lirov and Evalve Jazz, Lauren Pelaia, Manasquan Music and Dance, Sam Levine, Broadway Bound Dance Center and Carol Lester Jazz.
Applications are still available for the remainder of the markets. For more information, please contact Amy Hall at
amyhall@bradleybeachnj.gov
.