Content provided by our partner, Surf Suds Laundromats ~
Spring cleaning is in full swing, but have you thought about your curtains? They might not look dirty,but making it part of your cleaning routine, will go a long way to helping your home stay clean.
Most curtains are made of woven fabrics that gather dust, pet hair, and dander — even mold spores. Over time, these things accumulate, and your window treatments start to look dingy. That accumulation can also drastically affect your indoor air quality. Every time the curtains are opened or closed, dust and other debris begin swirling around in your home. You'll find that debris settling on your furniture as well as your carpet, where every step stirs it up again.For allergy sufferers, we recommend cleaning curtains regularly to provide significant relief to indoor allergy symptoms.
Since cleaning methods vary based on your curtain material, it's essential to identify your curtain material before proceeding. If you are unsure, stick to the maintenance cleaning instructions to avoid permanent damage.
Surf Suds Laundromats can help you get your curtains and all your linens crisp and clean for Spring!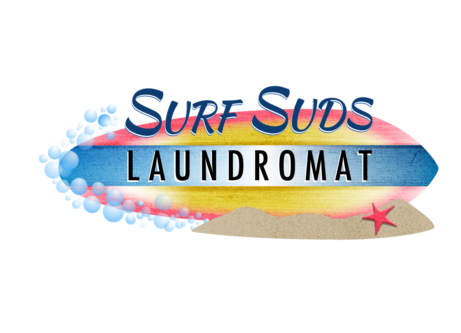 Clean Is Our Guarantee!
Our attendants expertly handle your Wash, Dry and Fold orders. Don't forget to get your comforters Spring Clean ready!  Whether you call for our Pickup and Delivery Service or drop off your order, you can be sure our attendants will discuss your special instructions, determine the most cost-effective way to handle your laundry, then provide you a fair price and estimated time to complete.   Most orders are completed within 24 hours and many are done same-day. For those who do their own laundry, our attendants can help you choose between our small, economical Maytag washers through our high-end, American made, 30, 40 and 60 pound Dexter washers.  Our dryer vents are cleaned to ensure the quickest possible drying times. For your comfort, we have TVs, free WiFi and comfortable seating. We have three Surf Suds locations to meet your laundry needs: