By Sharon Merkel Prudhomme ~
Our area is so rich in talent! We love seeing and listening to the incredible sounds produced by the many bands & vocalists up and down our Jersey coast at so many terrific venues. From covers to originals, we have it all, but often many creators of tunes & lyrics….AKA Composers have almost taken a backstage seat. Did you know there are those amongst us holding Masters Degrees in Composition? Me neither!
One such local lady with a head full of music is a lifelong Sea Girt resident. A Jersey Girl bursting with talent is the one and only, Cecelia Reilly! We bumped into each other via a local e-mail group consisting of local residents. Need a handyman, driver or dog sitter? Whether searching for advice, wedding venue,  or a solution to a squirrel problem, surely you'll always find an answer or referral.
Cecelia Reilly isn't new the music world, starting piano at the ripe age of three! Playing by ear at just three years old and writing music by the 6th grade, this young lady had a calling. With just sporadic lessons growing up, Ms. Reilly says she was basically self-taught. Along with singing in the elementary school choir, she played in the band but wasn't sitting back with just one instrument of choice. This determined young lady played a wide range of instruments including piano, flute, French horn, baritone horn as well as Orff instruments. During one 8th grade concert Cecelia played 3 of her original pieces! She reports other family members are also musically inclined however not professionally.
Attending Westminster Choir College in Princeton, NJ is where Cecelia said her 'real training' began. Now she's a trained composer of music, holding a Master's Degree in Composition from Westminster Choir College of Rider University and a Master's Degree in Music Education with a piano principal, from Westminster Choir College.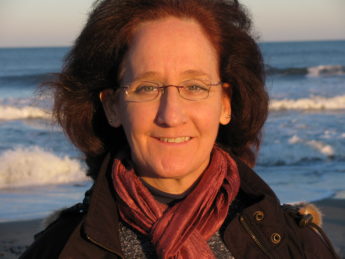 After graduating, Cecelia is back in Princeton teaching piano and Music Theory at Westminster Conservatory of Music. In her 'spare time', she teaches private piano here at her shore home. New students are welcome folks! Whether young or old, let the music flow! Hmmmm….I bet tickling the ivories could assist in nimble fingers-arthritic therapy for some? With hopes of growing her song-writing arrangement business Cecelia offers to write an arrangement for those who can sing their melody to her. How cool is this? Anyone out there want to do up a unique & special gift for that special someone? Here's the answer to show your love!
On her own, Cecelia says hers is not really a performance, but rather playing music. By playing, teaching and writing she is definitely a Classically Trained Musician. As a member of the Westminster Symphonic Choir, she performed with the New York Philharmonic Orchestra, the Philadelphia Orchestra, the Vienna Philharmonic, the New Jersey Symphony Orchestra, under the 'batons' of the great conductors such as Leonard Bernstein, Ricardo Muti and many others. Adding to these accomplishments, this music buff has performed in Carnegie Hall, Avery Fisher Hall, The Kennedy Center in DC, NJ Performing Arts Center and the Kimmel Center in Philadelphia. Busy gal!
As self-described 'born with music', Cecelia has a love for many genres of music. Her rich musical background & growing up in the 70's includes but not limited to: Classical Rock, Show Tunes, Reggae, etc. She likes to play covers and originals as well as writing arrangements of melodies, either hers or someone else's. Still enjoying her Yamaha piano, she also enjoys playing the recorder & flute.
COMING SOON:                                                                                                               
In my previous life as a restaurateur, we had a piano player once a month for the dining room which was popular with the dinner crowd. Not overbearing, but just right for enjoying background music while still able to chit-chat at the tables. Hey folks, reach out to your favorite restaurant and recommend a night of mellow piano, great for date night! And if you're looking for a quality, unique touch for an event such as birthday, anniversary, retirement, Grand Opening, dinner party or fine dining here's the ideal mellow piano music! Take a break from wandering the net and give a listen to some of the music and videos Cecelia has put together for our enjoyment.
Modern Technology has opened up so many avenues for exposure. You can find Cecelia on the following sites:  Face Book – Cecelia Reilly        Vimeo – Cecelia Reilly  (Videos, Students and colleagues performing her compositions. Also her own video montages of personal photos and videos of the beautiful Jersey Shore set to music) SoundCloud – Cecelia Reilly      YouTube – Cecelia Reilly  LinkedIn – Cecelia Reilly  cecereilly@optonline.net.    Cecelia Reilly can be reached at : 848-220-5842