Content provided by our partner Mike Nitto, Fresh Kitchen ~
Mindful Monday
Food plays a vital role in our daily lives and offers a perfect chance to practice mindfulness each day. The idea is to simply use all your senses to fully focus on the eating experience. You'll gain a greater appreciation for the food you eat and reduce your feelings of stress.
Fresh Kitchen believes you should not focus on how much you eat, but rather, focus on what you eat. Come in and customize your own salad or choose your favorite from the menu! All of our salads are made with local, hydroponic organic spring greens. The ingredients are from the best vendors and local farmers whenever possible.
Have you tried Quinoa (KEEN-wah)? It's is gluten-free, high in protein and one of the few plant foods that contain all nine essential amino acids. Eating well is a form of self-respect.
Fresh Kitchen is here to help you make more mindful choices with your food, not just on Mondays, but every day!
This is what eating local is all about. Enjoy the friendly staff and convenience of local healthy food. Most importantly, the owner and chef value the impact of supporting local farms.
Fresh Kitchen is located at  2204 Highway 35 in Sea Girt. (732) 769-8133
All Natural
Clean Eating
Built to Order
GMO-Free
Organic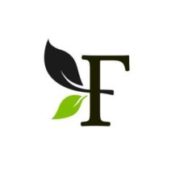 Soups, salads, wraps, stock bowls and more.
The way you should always eat.