Content provided by our partner Surf Suds Laundromats ~
The season of winter weather is here. But don't let it get you down without a fight. Here is one way to combat the winter doldrums right in your own home:
Clean your windows and curtains
Most of the difficulties brought on by a severe form of winter blues, called seasonal affective disorder (SAD), stem from a lack of light. So it makes sense that one of the top ways to combat the winter blues is to get more light. Maximizing the light you receive in your house is the first step to enjoying as much sunlight as you can.
Cleaning your window dressings and windows will not only make you want to throw open your shades but will also allow every one of those healing rays into your home. Start by taking down your curtains and washing them if you can. Otherwise, vacuum them. Steaming them can also freshen them up.
Keep in mind, cleaning methods vary based on the curtain material so it's essential to identify your curtain material before proceeding. If you are unsure, stick to the maintenance cleaning instructions to avoid permanent damage. Dust any blinds. Finally, clean your window panes, at least the inside, and the outside as well, weather permitting.
Surf Suds Laundromats can help you get your curtains and linens crisp and clean to let the sunshine in!
You can schedule laundry pick-ups and delivery right on your phone!
Text us at 732-995-5752
Include name, address, handling instructions and pickup window and we'll be there for you!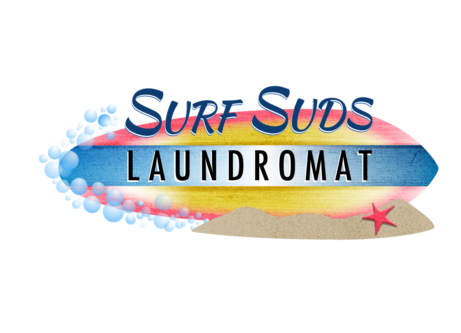 Clean Is Our Guarantee!
Our attendants expertly handle your Wash, Dry and Fold orders. Whether you call for our Pickup and Delivery Service or drop off your order, you can be sure our attendants will discuss your special instructions, determine the most cost-effective way to handle your laundry, then provide you a fair price and estimated time to complete.   Most orders are completed within 24 hours and many are done same-day. For those who do their own laundry, our attendants can help you choose between our small, economical Maytag washers through our high-end, American-made, 30, 40 and 60 pound Dexter washers.  Our dryer vents are cleaned to ensure the quickest possible drying times. For your comfort, we have TVs, free WiFi and comfortable seating. We have three Surf Suds locations to meet your laundry needs: