It's going to be exciting to watch what the new design trends will be in 2020. We are starting to see a few emerge already like the desire to mix textiles and colors to give a home a comfortable look. Nature is inspiring design too. We are seeing elements like different woods and plants playing a big part in getting the "natural" feel inside the home.
Here are two trends to look out for in 2020:
Countryside Chic
Even though the typical farmhouse look is becoming outdated, we're seeing this style will become more sophisticated with a European feel. Classic prints and materials are still "in" but they include a bit of whimsy. It's about mixing patterns, antique with new decor and paying homage to the outdoors with botanicals and muted primary tones.
Natural Luxury
Natural materials with a luxurious touch are gaining in popularity like marble finishes in bathrooms and kitchens and also marble accents. Linen will also be used more, but in beautiful jewel tones, with finished edges that are very polished. People want to connect with nature inside their homes with natural fabrics, textures, colors, houseplants, and raw/rustic woods.
Another trend I'm seeing is that homes are selling all year round, not just in the summer. Call me now if you are thinking of selling your house! 908-720-1877
_ _ _
Stephanie is a marketing and advertising professional with twenty years of executive-level experience on Madison Avenue. She now merges her marketing and sales savvy with her passion and love of real estate at the Jersey Shore. Stephanie has personally purchased, designed and renovated over a half dozen homes at the Jersey Shore. As a Keller Williams real estate agent, she combines her business savvy for marketing with her exquisite home design services. Her mission is to provide her clients with beautiful, yet affordable living spaces. This starts with finding the best house for the greatest value and then maximizing that value with tasteful and affordable design choices. For the seller, it means tastefully showcasing a home and helping buyers see a vision that they can identify with and desire. Stephanie is equipped to offer tasteful and practical advice to making a buyers home more beautiful and a sellers home marketable. She is uniquely qualified to help you sell or buy your next home.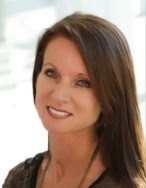 2005 Rt 71, Spring Lake Heights, NJ 07762
908-720-1877 (cell) 848-220-7120 (Office)