Content provided by our partner, Surf Suds Laundromats ~
One of the things we know for certain in fighting the Coronavirus is that we need to be diligent in washing our hands. That can be hard to do all the time so people have turned to using hand sanitizer much more often.
"Hand sanitizer can be more portable and accessible when people are on the go, which can increase the number of times they are able to disinfect their hands. This can help reduce the likelihood of transmitting viruses," says Neha Nanda, medical director of infection prevention and antimicrobial stewardship for Keck Medicine of the University of Southern California.
With that in mind, we found a simple, homemade recipe to make your own!
Instructions for gel sanitizer
Ingredients
1 cup of 91% isopropyl alcohol
½ cup of aloe vera gel (natural or store-bought)
15 drops of tea tree oil (or another antibacterial essential oil)
Pour the alcohol into a medium container with a pouring spout. Some recipes online use vodka instead of isopropyl alcohol, but most vodkas don't contain a high enough percentage of alcohol to be effective.
Note: Using isopropyl alcohol diluted beyond 91% will result in a weaker hand sanitizer that doesn't meet the CDC's 60% benchmark.
Measure and pour the aloe vera gel. Alcohol can be hard on your skin, so using aloe is a good way to counteract that effect and keep your hands smooth. If you want to keep things natural, you can use aloe vera gel straight from the plant without worrying about it going bad—the alcohol will act as a preservative. However, you will need to keep in mind that natural aloe gel is thicker than its store-bought counterpart and will thus affect the final product differently—it will make your hand sanitizer more sticky, which means you'll need to rub your hands more times for it to fully absorb.
Add the essential oil. Tea tree oil is naturally antibacterial, so it makes sense to use it here. But if you're not a fan of its smell, you can use another type of essential oil, like lavender, lemongrass, or eucalyptus.
Whisk. To fully mix all ingredients, stirring won't be enough. Get a whisk and beat that hand sanitizer into a homogeneous gel.
Sanitize your spray bottles and pour in your hand sanitizer. Spray some of your leftover alcohol into your bottles and let them sit until the alcohol has evaporated. Pour in your sanitizer.
Label your containers. You don't want any accidents where you or anybody else ingests your newly made hand sanitizer. Take the time to label your bottles.
Surf Suds is in the business of clean! If you are unable to go out, we're here to help! Try using our awesome Pickup & Delivery Service! Text your order to 732-995-5752 – please include name, address, handling instructions and pickup window (e.g. 10-11 am on Friday)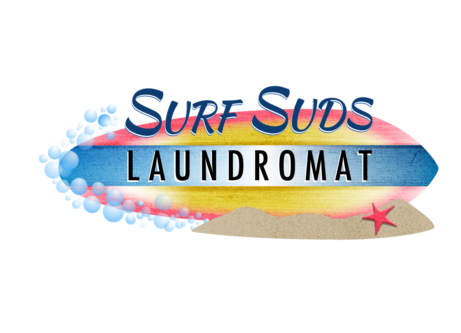 Clean Is Our Guarantee!
Our attendants expertly handle your Wash, Dry and Fold orders. Don't forget your comforters!  Whether you call for our Pickup and Delivery Service or drop off your order, you can be sure our attendants will discuss your special instructions, determine the most cost-effective way to handle your laundry, then provide you a fair price and estimated time to complete.   Most orders are completed within 24 hours and many are done the same day. For those who do their own laundry, our attendants can help you choose between our small, economical Maytag washers through our high-end, American made, 30, 40 and 60 pound Dexter washers.  Our dryer vents are cleaned to ensure the quickest possible drying times. For your comfort, we have TVs, free WiFi, and comfortable seating. We have three Surf Suds locations to meet your laundry needs: