Content provided by our partner Mike Nitto, Fresh Kitchen ~
Thanksgiving has passed and Christmas is right around the corner. Our usually hectic lives tend to get a whole lot more hectic! It's very easy to get caught up in the "quick" fix of being in a hurry, especially when grabbing lunch or dinner.
Fresh Kitchen is here to help! For the same amount of time and money, treat yourself to the healthy options on our menu. We offer a wide variety of organic, vegan, non-dairy food choices and can get creative with you if you'd like to design your own meal.
We have choices that include salads, bowls, soups and wraps. Our ingredients are picked to offer you the highest nutrient count packed with fresh flavors and aromas. Too busy to stop in?
Fresh Kitchen has the solution: order online and have Uber Eats deliver! What could be easier?
This is what eating local is all about. Enjoy the friendly staff and convenience of local healthy food. Most important, the owner and chef value the impact of supporting local farms.
Fresh Kitchen is located at  2204 Highway 35 in Sea Girt. (732) 769-8133
All Natural
Clean Eating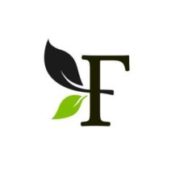 Built to Order
GMO Free
Organic
Soups, salads, wraps, stock bowls and more.
The way you should always eat.