Content provided by our partner, Fresh Kitchen ~
This popular local food establishment has built their foundation on serving only the best, clean ingredients. Owner, Mike Nitto was looking for a place to serve healthy and nutritious meals after a career in golf and later martial arts. He and Chef Chris Burgess created a menu offering a delicious selection and opened in Sea Girt.
Fresh Kitchen sources their ingredients from the best vendors and they also try to work with local farmers when possible. For example, the lettuce used in all the recipes is are locally sourced, hydroponic and organic. There are several to choose from including spinach, kale, marigold, romaine, watercress, tat soi, shiso and red sorrel. The benefits of each of these lettuces is explained on their website and why they were chosen to be on the menu.
These greens are the base of several salads on the menu and included in other favorites like wraps. In addition to the Mediterranean, Beanacado,Grilled and Chilled and The Roots, you can create your own custom salad.
There are various protein add ons that are available that are also organic and free range. You can choose to eat in or take out. Fresh Kitchen lives up to their name with only fresh ingredients. The selections can work for vegan, vegetarian, and dairy free diets.
This is what eating local is all about. Enjoy the friendly staff and convenience of local healthy food. Most important, the owner and chef value the impact of supporting local farms.
Fresh Kitchen is located at  2204 Highway 35 in Sea Girt. (732) 769-8133
All Natural
Clean Eating
Built to Order
GMO Free
Organic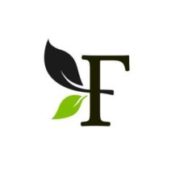 Soups, salads, wraps, stock bowls and more.
The way you should always eat.
http://www.yourfreshkitchen.com/