Content provided by our partner Surf Suds Laundromats ~
The holidays are behind us, the tree has been taken down and life in general starts to take a slower course. Many people use the month of January to do a deep clean of the house as they put away decorations. Your kitchen is the heart of the home, but let's be honest- it takes a beating throughout our festivities!
Here is a checklist to help you get a really clean kitchen:
Clean your stove.

Remove grease from your kitchen cupboards and backsplash.

Empty and clean the refrigerator thoroughly.

Sweep and mop underneath the refrigerator.

Clean the baseboards in the kitchen.

Purge expired or empty spice bottles.

Sort utensils, get rid of any that you don't use.

Empty and organize the kitchen junk drawer.
This is also a good time to deep clean your floors. Between the entertaining and baking, there are probably a few sticky spots. If possible, clean under your appliances, in the corners, and wipe down the baseboards. Throw away any items that should have been trashed in the first place.
Need help in cleaning the bedding after your guests leave and the kids go back to college?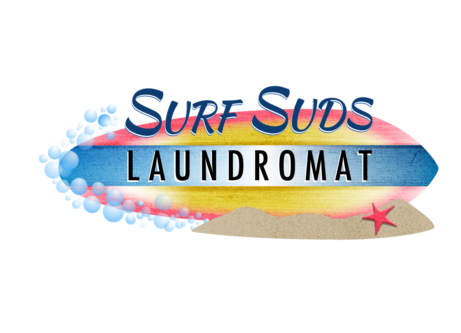 Clean Is Our Guarantee!
Our attendants expertly handle your Wash, Dry and Fold orders. We will get your comforters and linens spotless!  Whether you call for our Pickup and Delivery Service or drop off your order, you can be sure our attendants will discuss your special instructions, determine the most cost-effective way to handle your laundry, then provide you a fair price and estimated time to complete.   Most orders are completed within 24 hours and many are done same-day. For those who do their own laundry, our attendants can help you choose between our small, economical Maytag washers through our high-end, American made, 30, 40 and 60 pound Dexter washers.  Our dryer vents are cleaned to ensure the quickest possible drying times. For your comfort, we have TVs, free WiFi and comfortable seating. We have three Surf Suds locations to meet your laundry needs: