Content provided by our partner Stephanie Liskowitz, Keller Williams ~
August at my house means "get ready for visitors!" It's easy to take for granted how close we are to the beach, but living at the Jersey Shore guarantees your guest rooms will be filled!  Family and friends want to come down to spend the last bit of quality beach time before the weather turns.
After a day in the sun, it's fun to relax outside with cocktails and appetizers, listen to music, and maybe light a fire. I find it's easier to grill up a nice dinner and eat out on the patio. Getting everyone to chip in on making salads and desserts and of course, in the clean-up makes a big difference.
The same policy holds true for the "pre-beach" breakfast. My guests love having their coffee on the patio. It's a great way to start any day, but there's something special about spending that morning time together before everyone goes their separate ways. 
I can't say enough how important utilizing your outdoor living space is. It's been my experience that modern home buyers, especially those with kids, are increasingly considering outdoor spaces for their residences.
They'd prefer to spend time enjoying their homes rather than spending limited funds on movies, restaurants, dinners, etc. These buyers prefer properties with well-developed outdoor spaces and will pay a premium for such improvements.
Beautiful outdoor spaces don't have to be elaborate or expensive to do. Some of the nicest spaces involve simple but intimate seating and tasteful landscape choices.  Firepits are great outdoor additions and can be affordably purchased and installed.
Call me today if you are thinking of selling your home, I can guide you in making sure your outdoor space is attractive to the buyers market.
______________________________________________________________________________________________________
Stephanie is a marketing and advertising professional with twenty years of executive-level experience on Madison Avenue. She now merges her marketing and sales savvy with her passion and love of real estate at the Jersey Shore. Stephanie has personally purchased, designed and renovated over a half dozen homes at the Jersey Shore. As a Keller Williams real estate agent, she combines her business savvy for marketing with her exquisite home design services. Her mission is to provide her clients with beautiful, yet affordable living spaces. This starts with finding the best house for the greatest value and then maximizing that value with tasteful and affordable design choices. For the seller, it means tastefully showcasing a home and helping buyers see a vision that they can identify with and desire. Stephanie is equipped to offer tasteful and practical advice to making a buyers home more beautiful and a sellers home marketable. She is uniquely qualified to help you sell or buy your next home.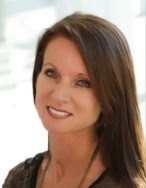 2005 Rt 71, Spring Lake Heights, NJ 07762
908-720-1877 (cell) 848-220-7120 (Office)