We have created a new meal prep program!
We have partnered with local fitness experts, nutritionists and gyms to create a one-stop shop approach to achieving YOUR fitness goals. We believe in it so much that we are offering a $100,000 top prize to the leader that shows the most positive change from the program.
Get healthy meals from Fresh Kitchen for 1 year and 20 visits to top-fitness centers in our area. No long-term commitment. Sign up and we will send you information about this local challenge.
Spend $65 a week on healthy foods and have the chance to win $100,000! Make better choices with the help of Your Fresh Life Evolution. Our program has been developed by industry experts. It's unlike anything you've tried before. Your Fresh Evolution is a meal prep program combined with a fitness challenge.
Create habits during this challenge that you can use for a lifetime. Click here for more details and sign up today! https://www.yourfreshkitchen.com/fresh-challenge.html
All Natural
Clean Eating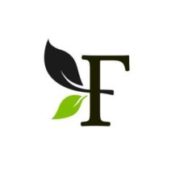 Built to Order
GMO-Free
Organic
Soups, salads, flatbread, wraps, stock bowls and more.
The way you should always eat.
Located at 2204 Hwy 35 in Sea Girt, and 2621 Bridge Avenue in Point Pleasant, stop in to learn more about us and grab a meal that is sure to satisfy!