Did you know that having at least one plant-based day a week is a fun and easy way to do something good for the planet and our future? Diets high in plant protein and low in meat and dairy are associated with lower greenhouse gas emissions. So why not try going meat free once a week?
Even if you're completely new to a meat-free meal, we're pretty sure that you've been getting protein from plants for a while now. At Fresh Kitchen, we make it easy to try some of our delicious dishes using different plant proteins including beans, lentils, quinoa or tofu.
At Fresh Kitchen, we source our ingredients from the best vendors and work with local farmers when possible. For example, the lettuce used in all the recipes is locally sourced, hydroponic and organic. There are several to choose from including spinach, kale, marigold, romaine, watercress, tatsoi, shiso and red sorrel. The benefits of these and other produce are explained on our website and why we chose them to be on the menu.
This is what eating local is all about. Enjoy the friendly staff and convenience of local healthy food. Most importantly, the owner and chef value the impact of supporting local farms.
Did you know we also can cater your next get-together? Give us a call for more information.
All Natural
Clean Eating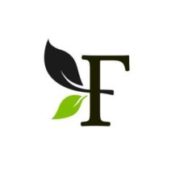 Built to Order
GMO-Free
Organic
Soups, salads, flatbread, wraps, stock bowls and more.
The way you should always eat.
Located at 2204 Hwy 35 in Sea Girt, and 2621 Bridge Avenue in Point Pleasant, stop in to learn more about us and grab a meal that is sure to satisfy!