Celebrating Halloween means there's a lot of candy around. Craving something healthy instead? Fresh Kitchen has got you covered! We've added more delicious meals to our menus and encourage you to try one of our new meals. Simply delicious!
Feeling chilled? Try one of our healthy stockpot soups! There's nothing better to warm your bones than a steaming bowl of soup. Instead of reaching for a salt-laden can, head over to Fresh Kitchen for our all-organic soup menu. In addition to soups, we have choices that include bowls, salads and wraps. Our ingredients are picked to offer you the highest nutrient count packed with fresh flavors and aromas.
Are you on a diet? STOP doing it right now!
While it may offer short-term results, it could potentially have long-term consequences for your health. Instead, consider embracing balanced, healthy meals tailored to your daily activities. You can achieve the same results while feeling better both inside and out.
Fresh Kitchen has built its foundation on serving only the best, clean ingredients. The base of each soup bowl starts with our organic chicken broth. Fresh Kitchen sources its ingredients from the best vendors and they also try to work with local farmers whenever possible.
We would love to have you visit soon!
Fresh Kitchen is located at  2204 Highway 35 in Sea Girt and 2621 Bridge Avenue in Point Pleasant.
All Natural
Clean Eating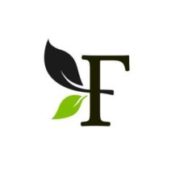 Built to Order
GMO-Free
Organic
Soups, salads, wraps, stock bowls and more.
The way you should always eat.
http://www.yourfreshkitchen.com/