It's never easy to say goodbye to a family member. This is especially true when we lose a treasured pet. They have a way that warms our hearts and households and who gets more excited to see you when you walk in the door than your dog?
My family and I were fortunate to have had that devotion for years with a rescue mutt called Sandy. We were told she was found on the side of a road left for dead after being hit by a car.
My gut tells me she was running from an abusive situation but luckily the kindness of a stranger brought her to Newark NJ for lifesaving surgery.
It was during her recovery that I found her healing in a shelter. My son had been begging for a dog and as a surprise to him, I had done some looking and fell in love with this little hurt dog.
We brought her home and she quickly adapted to our family and our neighborhood. Everyone loved Sandy! We don't have a fenced yard and she NEVER once left our yard even when unattended.
She truly enjoyed the hustle and bustle of our busy household and became an even more important companion to me after the kids moved out. After many years of good health, Sandy developed "doggie dementia.' It was a slow decline with many sleepless nights. 
When her time came, I reached out to Kevin Orender for her final end-of-life preparations. He was gracious and so accommodating to our family. I knew Sandy was in the best of hands.
Noah's Ark was there for us and made an unbearable situation bearable.
So this post is my "thank-you" note to Kevin and his staff at Noah's Ark Pet Crematory and my heartfelt recommendation to any family approaching a similar situation to please call Noah's Ark for gentle end-of-life care for your beloved pet.
—
At Noah's Ark, we help celebrate the life of your cherished friend by offering a loving and compassionate cremation service. We can provide a plaster paw print, hair clipping and memorial DVD upon request at no additional cost.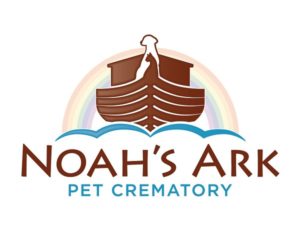 Noah's Ark Pet Crematory
2643 Old Bridge Road Manasquan, NJ 08736
732-528-6624 or 732-528-NOAH