Content provided by our partner Surf Suds Laundromats ~
The promise of spring means taking advantage of those days in winter when you can get outside and do some clean-up in the yard. Here are two easy tasks you can do now before the planting season begins and get a jump on the annual spring yard work:
Pruning Trees and Shrubs
When the weather gets warm enough to get outdoors a little, it's time to prune the trees and shrubs. This task is best done when they are still dormant because it's easier to see what's going on without foliage blocking the view. Plus, the plants are less susceptible to pests and diseases. Trees should have dead branches and water sprouts taken off, and perennial shrubs and grasses should be cut back to recover with fresh spring growth.
Piling the Debris
Over the late fall and winter, snow, ice and wind storms inevitably knock down a collection of branches and leaves. They often get buried or neglected, which is just fine. However, as the temperatures begin to warm, that stuff shouldn't be on garden beds or in the yard because it'll slow the ground from thawing. Instead, use a warmer winter (or early spring) day to get out a rake this stuff into a mulch pile in a designated area of the yard. It'll break down a little over the next couple of months, and then it can be used to mulch the garden later. The contents of ditches and gutters work well in this pile, too, as do the prunings from trees and shrubs.
These are great tasks to tackle before the spring makes its true arrival and begs us to get out into the garden to grow some vegetables. When that happens, we definitely want to be outside getting those cool-weather crops going and growing. (https://www.onegreenplanet.org/)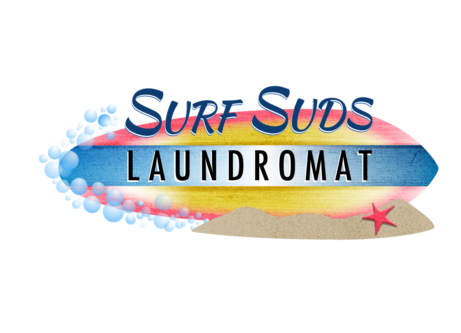 Clean Is Our Guarantee!
Our attendants expertly handle your Wash, Dry and Fold orders. Don't forget, we can help with cleaning all your winter linens and comforters!  Whether you call for our Pickup and Delivery Service or drop off your order, you can be sure our attendants will discuss your special instructions, determine the most cost-effective way to handle your laundry, then provide you a fair price and estimated time to complete.   Most orders are completed within 24 hours and many are done same-day. For those who do their own laundry, our attendants can help you choose between our small, economical Maytag washers through our high-end, American made, 30, 40 and 60 pound Dexter washers.  Our dryer vents are cleaned to ensure the quickest possible drying times. For your comfort, we have TVs, free WiFi and comfortable seating. We have three Surf Suds locations to meet your laundry needs: