Content provided by our partner, Surf Suds Laundromats ~
When life gets busy over the holiday season, keeping a clean home can fall by the wayside. Try to get your family members involved. If all else fails, you may want to consider a local house cleaning company. Keeping your house clean is important for you and your family for many reasons. Consider the following reasons why a clean home will make your life better.
You'll Get More Done
When your home is dirty or disorganized, it's difficult to focus on the tasks you should be doing. You may find yourself distracted by organizing or surface cleaning. These distractions keep you from getting important things done.
You Can Find Things
Lost your keys or cell phone again? With a clean home, you'll spend less time looking for things you've misplaced. Simplify your life by getting rid of unneeded papers or household items when you don't need them.
You'll Be More Creative
Clean space allows the mind to relax and be more creative. When you're surrounded by uncleanliness or a disorganized mess, your mind focuses more on the chaos.
You'll Invite People Over
There's nothing more embarrassing than greeting friends with a dirty house, especially during the holidays. Don't let a dirty home keep you from spending time with the people you love.
It's Good For Children
It's not good for humans of any age to live in filth, but especially children. Young children of crawling age will pick up anything on the floor and put it in their mouth. Children are also susceptible to bacteria, molds, and mildews which can affect their health. Keeping your house clean will keep your children and your whole family healthier.
You'll Sleep Better
There's nothing more relaxing than jumping in a bed with clean sheets and comforters! You'll rest at ease when you're not waking up to chaos. Let your mind rest peacefully in a clean home.
Need help in cleaning the bedding before your guests arrive?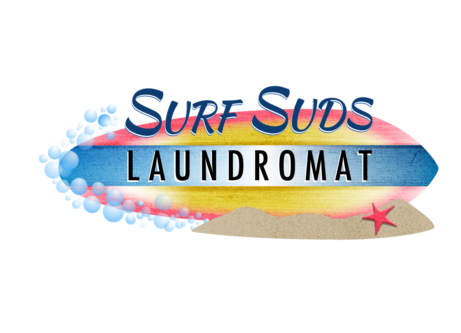 Clean Is Our Guarantee!
Our attendants expertly handle your Wash, Dry and Fold orders. We will get your comforters ready for all your Holiday guests!  Whether you call for our Pickup and Delivery Service or drop off your order, you can be sure our attendants will discuss your special instructions, determine the most cost-effective way to handle your laundry, then provide you a fair price and estimated time to complete.   Most orders are completed within 24 hours and many are done same-day. For those who do their own laundry, our attendants can help you choose between our small, economical Maytag washers through our high-end, American made, 30, 40 and 60 pound Dexter washers.  Our dryer vents are cleaned to ensure the quickest possible drying times. For your comfort, we have TVs, free WiFi and comfortable seating. We have three Surf Suds locations to meet your laundry needs: