Content provided by our partner, Surf Suds Laundromat ~
'Tis the season to expect holiday company! This is the perfect time to straighten up and get your guest room in tip top shape. First make sure the bedroom is clean and free of clutter so there is room for the guests and their belongings. Have you tried lying down in the guest room to see if there are things that you notice that may be annoying to your company? Are the sheets soft enough?  Is the bedding warm enough? Is the temperature of the room comfortable? Is the lighting adequate?
Once you are certain the room is ready, now it's time to get the bedding prepared. To keep your guests comfortable, make sure that your bed has soft, cozy comforter.  You can add quilts or blankets at the foot of the bed for extra warmth. An ottoman at the foot of the bed is a great place to store additional pillows and blankets. It also serves as a nice place for guests to sit to get dressed or put on shoes.  Lamps on either side of the bed give extra light in case you have a guest who is a night owl but whose partner isn't.
Need help in cleaning the bedding before your guests arrive?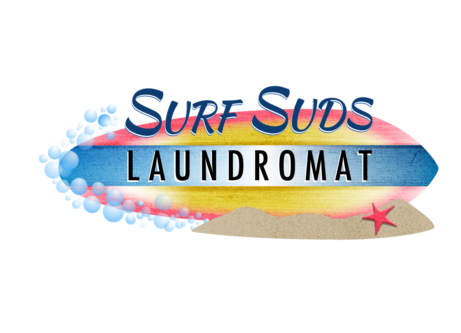 Clean Is Our Guarantee!
Our attendants expertly handle your Wash, Dry and Fold orders. We will get your comforters ready for all your Holiday guests!  Whether you call for our Pickup and Delivery Service or drop off your order, you can be sure our attendants will discuss your special instructions, determine the most cost-effective way to handle your laundry, then provide you a fair price and estimated time to complete.   Most orders are completed within 24 hours and many are done same-day. For those who do their own laundry, our attendants can help you choose between our small, economical Maytag washers through our high end, American made, 30, 40 and 60 pound Dexter washers.  Our dryer vents are cleaned to ensure the quickest possible drying times. For your comfort, we have TVs, free WiFi and comfortable seating. We have three Surf Suds locations to meet your laundry needs: