Content provided by our partner, Surf Suds Laundromats ~
Suddenly the temperatures dropped and we are facing the cold reality that winter is coming! Before it gets too cold, Surf Suds Laundromats would like to suggest a few things to do before you turn on the heat. This checklist can prevent costly repairs and keep your system running clean. If repairs are needed, please use a qualified heating and cooling contractor.
Clean filters and equipment. Cleaning the debris that builds up in filters, on the coils and on other components of your HVAC system will aid the flow of air, helping it run much more efficiently and smoothly.
Replace the air filters.  HVAC professionals recommend that you change your filters every one to two months depending on factors such as pets and allergies or every three months at a minimum. Replacing filters is an inexpensive and easy way to keep your system running smoothly.
Test your thermostat. If temperatures are low enough, turn the thermostat to heat mode to make sure the system starts up properly.
Check doors and windows for leaks. Make sure all windows and doors are sealed properly. Sealing your home from air infiltration keeps cold air out of the house, which can help prevent high utility bills.
Check your carbon monoxide detector and change the batteries. If you feel tired or have consistent headaches after turning on your heat, you may have a carbon monoxide problem, which could be life-threatening. Contact a professional to check for carbon monoxide if you experience these symptoms after turning on your heat.
Get your air conditioning system pressure checked. Having the A/C pressure checked is important because it will reveal any unidentified leaks that will need to be addressed before the system is retired for the season.
Proper maintenance and cleaning ensures that your heating system will start-up and work properly all winter long. At Surf Suds Laundromat, we keep all of our equipment well maintained and spotless.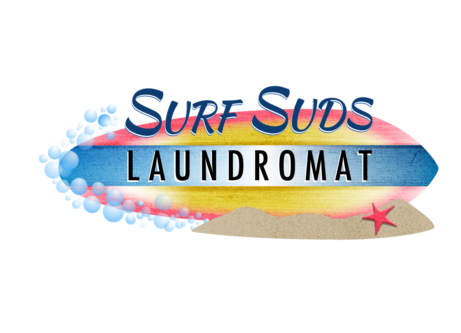 Clean Is Our Guarantee!
Our attendants expertly handle your Wash, Dry and Fold orders. Don't forget to get your comforters ready for Fall!  Whether you call for our Pickup and Delivery Service or drop off your order, you can be sure our attendants will discuss your special instructions, determine the most cost-effective way to handle your laundry, then provide you a fair price and estimated time to complete.   Most orders are completed within 24 hours and many are done same-day. For those who do their own laundry, our attendants can help you choose between our small, economical Maytag washers through our high end, American made, 30, 40 and 60 pound Dexter washers.  Our dryer vents are cleaned to ensure the quickest possible drying times. For your comfort, we have TVs, free WiFi and comfortable seating. We have three Surf Suds locations to meet your laundry needs: