Content provided by our partner Noah's Ark pet Crematory ~
Dogs and the great outdoors: It's a match made in heaven, especially in the fall. If your dog is enthusiastic about a walk around the block, hiking with your dog is sure to be a next-level adventure for you and your four-legged companion. But there's more to hiking with dogs than leashing up and wandering into the wilderness. Consider these expert tips as you plan your first hiking adventure with your furry pal.
Can My Dog Hike?
Much like humans, dogs have different fitness and ability levels. Dogs can suffer injuries and be out of shape just like people. "The typical rule is to build stamina and endurance for physical activity gradually, over longer periods of time," says Anita Hurley, CTC, CBDD-KA, supervisor of animal training and behavior at the Humane Society of Boulder Valley in Colorado. "Just like people need to train for athletic events, dogs need to build their stamina and conditioning."
That's why Hurley, who's an avid hiker with years of experience bringing dogs on the trail, suggests a full physical exam by your veterinarian, including determining your dog's body condition score, before you embark on any hiking adventures. Also, take your dog's age into consideration. Elderly dogs may not feel up for long, strenuous hikes, and puppies under the age of 1 shouldn't run more than a mile at a time while their growth plates are still developing, Hurley says. Remember, it'll be better to find out that your dog's not in good hiking shape at your vet's office, rather than when you're 20 minutes into a steep hike in the woods.
Choosing a Dog-Friendly Trail
According to https://petcentral.chewy.com  once you've determined that your dog is fit and ready, your next step is to find a hike near you. BringFido and AllTrails are two online resources that can help you find local dog-friendly hikes. If you're unsure if a particular trail allows dogs, call the park directly.
When choosing a dog-friendly hike, take these factors into account:
Length
Elevation gain
Shade
Access to water
Trail surface
Trail difficulty
Leash laws
Start by deciding how far you want to hike, then consider the elevation gain (the total amount of climbing) and difficulty of any trails of that distance that you're considering. Trails with a lot of elevation gain or steep grades will be challenging for less-fit dogs (and humans). More difficult trails might mean you and your dog will have to navigate rugged terrain or obstacles like large rocks, roots, boulders and areas of broken rock fragments also known as scree fields. All of these may be challenging for smaller pups or less agile dogs.
You will also want to research if the trail has access to water and shade. This will be especially important in the summer, as dogs are more sensitive to heat than humans, and can overheat in hot temperatures, Hurley says.
Finally, make sure you check the leash laws. Most trails that allow dogs require them to be leashed. Certain areas will allow your dog to roam off-leash as long as they are within sight and respond to voice control. Hurley notes that if your dog has anxiety or is reactive around other dogs, hikers, cyclists or horses, you will want to make sure to choose leashed-only trails and time your visit to avoid peak hours.
—
Here at Noah's Ark we help celebrate the life of your cherished friend by offering a loving and compassionate cremation service. We can provide a plaster paw print, hair clipping and memorial DVD upon request at no additional cost.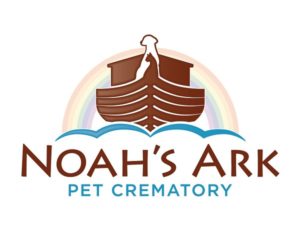 Noah's Ark Pet Crematory
2643 Old Bridge Road Manasquan, NJ 08736
732-528-6624 or 732-528-NOAH