Content provided by our partner Noah's Ark Pet Crematorium ~
Valentine's Day is all about recognizing our sweethearts with candy, flowers or a night out for a romantic dinner. What about our love for our furry friends? They make everyday Valentine's Day by showing us unconditional love. The phrase "Pet Effect" was coined by scientists who are studying the healthy benefits of being a pet owner. Research shows pet therapy can help with autism, PTSD, anxiety and other medical conditions.
To celebrate this special relationship, we've compiled a list of reasons why we love our dogs and cats.

Dogs
#1 Love!
Dogs wait at the door when they know you're coming home. They dance for you with excitement when they see you. And they're always deliriously ecstatic to see you every single time.
He doesn't care about anything else. All he wants is you. He loves you unconditionally. That is the ultimate reason why you should love dogs.
#2 (Wo)Man's Best Friend, Forever
You will never grow tired of a dog. From the infancy of a puppy to the regality of an old dog, canines are a constant source of surprises and rewards. Young dogs are energetic and love getting into trouble. An older dog is mellow, loyal, and loving — they're like an old friend that has grown to adore you over the years.
#3 Cheapest Therapist Around
When you're feeling down, you always have a snuggle partner to make you feel better. That is, if you own a dog. Why? Dogs love to snuggle, they love to put their head in your lap, and they let you know that no matter what, they love you, and always will.
#4 A Willing Exercise Partner
Living in a world of couch and computer potatoes means it's sometimes hard to become motivated. But a dog? One look at that face when you go near the leash and you're walking out the door (and let's face it, with some dogs, it's running) for at least 30 minutes a day. It doesn't even feel like exercise!
#5 Don't like to cook? Not a Problem
Dogs really don't care if you're a five-star chef or if you can barely open a can of soup.They love you because you're you. And they will pretty much eat up anything you give them. Take care by feeding them good, nutritional food.

Cats
#1 Toys!
Cats are great recession fans. They don't want diamonds or gold plated dishes. Just give them a comfy lap or a warm sleeping area, and they're happy. Catnip, string, toy mouse, laser light, a balled up piece of foil – just about anything on a piece of string will make your kitty happy for hours.
#2 Space Saver
Don't have a lot of space? No problem. Cats are brilliant at living in compact spaces. Not only does their compact frame mean that you don't need to walk them, they are easily entertained with their toys.
#3 No Bath Time!
That's right, cats don't usually need to be bathed. Instead, they self-clean. Most domestic cats do not enjoy getting wet. They are quite capable of keeping their coats very clean and untangled.
#4 Built-in Motor
Purring is the best thing you can have in the loving department. Pet them just right and their kitty motor fires up. This is when you realize that the cat really likes you. And yes, it's the greatest feeling in the world!
#5 A Sharp Edge
Not be the most spectacular thing about a cat, but her ability to free a home of mice, rats, and other critters is a godsend for many. No traps, no chemicals, no muss no fuss.
Here at Noah's Ark we help celebrate the life of your cherished friend by offering a loving and compassionate cremation service. We can provide a plaster paw print, hair clipping and memorial DVD upon request at no additional cost.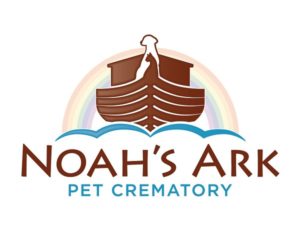 Noah's Ark Pet Crematory
2643 Old Bridge Road Manasquan, NJ 08736
732-528-6624 or 732-528-NOAH
https://www.noahsarkpetcrematory.com/