Content provided by our partner Stephanie Liskowitz, Keller Williams ~
You never get a second chance to make a great first impression. The same holds true for your home. A front entry is where you welcome your guests before they walk in the door. What is the message your home is sending? Are there flowers and flags, or is there an old rug and mold?
These things matter. I've had the good fortune to sell homes with magnificent entryways that make a potential buyer very eager to see what waits on the inside.
You don't have to have a large entry way to make a big impression.  I recently downsized my home from a large two-story entry way to a smaller intimate, 8 foot ceiling entry.  Both can make a statement. What do you want to say about your home in the entry way? Do you want it to be formal, trendy or homey?  Lighting fixtures, tables, real or dried flower arrangements are all great design elements that can make an entry statement.
Living near the shore is beneficial because you can incorporate that theme into your doorway decor with local plants, shells, driftwood and nautical decor. We have many really good local garden centers that make beautiful planters to spruce up your entrance. I like to have several different planters with bold colors on the pots and in the blooms.
If there is room, you may want to put out a small bench or a set of rocking chairs that says "sit down and relax." Coupled with a few beachy tables, candles and soft lighting, your home feels warm and inviting. If you are looking for a statement furniture piece, I like Home Goods or Sailor Home Design in Manasquan.
No matter the scale of your entryway, the most important thing is for it to be spotless and uncluttered! When we live in a home for a long time we don't see some of our clutter.  Even pretty decorative pieces can give the impression of clutter. Keep it simple, clean and authentic to your personal style.
______________________________________________________________________________________________________
Stephanie is a marketing and advertising professional with twenty years of executive level experience on Madison Avenue. She now merges her marketing and sales savvy with her passion and love of real estate at the Jersey Shore. Stephanie has personally purchased, designed and renovated over a half dozen homes at the Jersey Shore. As a Keller Williams real estate agent, she combines her business savvy for marketing with her exquisite home design services. Her mission is to provide her clients with beautiful, yet affordable living spaces. This starts with finding the best house for the greatest value and then maximizing that value with tasteful and affordable design choices. For the seller, it means tastefully showcasing a home and helping buyers see a vision that they can identify with and desire. Stephanie is equipped to offer tasteful and practical advice to making a buyers home more beautiful and a sellers home marketable. She is uniquely qualified to help you sell or buy your next home.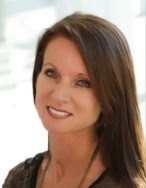 2005 Rt 71, Spring Lake Heights, NJ 07762
908-720-1877 (cell) 848-220-7120 (Office)