This weekend officially kicks off the summer season and eating lighter becomes the norm. The abundance of fresh greens and crisp veggies makes for delicious and satisfying seasonal eating. Fresh Kitchen understands the foundation of a salad.
Depending on your taste preferences, you'll want to select a mix of textures and flavors, while considering how well your favorite dressing will pair with it. All of our salads are made with local, hydroponic organic spring greens.
If you're looking for a fresh, healthy alternative, look no further than the antioxidant-rich Lacinato Kale. It's one of our powerhouse ingredients that can help support your body and mind in so many ways. Plus, it's easy to add to any meal without compromising taste or texture.
Heading to the beach this weekend? Why not grab a few salads to go? Simple, delicious and easy to pack in your cooler! You can try the Beanacado, the Mediterranean, Grilled and Chilled or the Roots!
Treat yourself to all the healthy options on our menu. We offer a wide variety of organic, vegan, and non-dairy food choices and can get creative with you if you'd like to design your own meal.
In addition to salad, we have choices that include healthy grain bowls, soups and wraps. Our ingredients are picked to offer you the highest nutrient count packed with fresh flavors and aromas.
This is what eating local is all about. Enjoy the friendly staff and convenience of local healthy food. Most importantly, the owner and chef value the impact of supporting local farms.
Fresh Kitchen is located at  2204 Highway 35 in Sea Girt ((732)-769-8133) and 2621 Bridge Avenue in Point Pleasant ((848) 232-2605)
All Natural
Clean Eating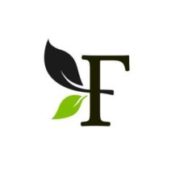 Built to Order
GMO-Free
Organic
Soups, salads, wraps, stock bowls and more.
The way you should always eat.