Christmas is almost here and you want to give something different this season. At True Rest, we have a BOGO sale on right now so you can give the gift of floating to two people on that list (or keep 1 for yourself!)
Everyone can benefit from the gift of relaxation, especially this time of year. Did you know that more and more athletes are floating? Record-breaker Steph Curry, Joe Rogan and even Tom Brady incorporate floatation therapy into their regiment because it's a way to boost their performance, speed up their recovery, disconnect from stress, and relax.
Floating is also linked to a wide range of health benefits. It has been scientifically proven to be a qualified method for reducing stress, depression, anxiety, and can increase optimism and sleep quality. Significant pain reduction has also been reported after using flotation techniques.
So now's the time to treat someone you love with the gift of feeling better!
TogetyourBOGOgiftcardoffer,clickhere: https://giftcards.truerest.com/True-REST-Brick/gift-cards?fbclid=IwAR3MfD-jM4uLjhVPAtvkyiLyvHMsLfuQmsQmKQTEP5COc1mtGyKRw6Y36Gs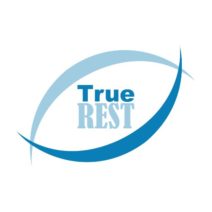 Two Locations:
Town Hall Shoppes of Brick at 990 Cedar Bridge Ave., Suite 13B, Brick 732-477-1515
3209 Sunset Ave., Ocean Township 732- 898-7100
We hope to host you soon!    https://www.truerest.com/locations/brick/