Content provided by our partner, True Rest Float Spa ~
It's hard to believe that we're almost in May already. The last few months have been very hard on so many people and here at True Rest, we can't wait to host you again. We know that once this passes, everyone will benefit from stress reduction, especially Moms. Working from home while trying to teach the kids a full school curriculum during a pandemic is beyond stressful. We hear all the stories of how each family is coping and we'd like to make a special offer for Mother's Day.
Buy Mom 1 gift certificate for a float session and we'll give you another gift card for FREE!
Floating is linked to a wide range of health benefits. It has been scientifically proven to be a qualified method for reducing stress, depression, anxiety, and can increase optimism and sleep quality. Significant pain reduction has also been reported after using flotation techniques.
So now's the perfect time to treat Mom with the gift of feeling great!
Still not intrigued? Read this testimonial from one of our clients from a sister True REST Float Spa: "Ten years of chronic, constant pain and in one hour I finally got relief! Each time I've come back my pain levels are lower than the time previous and the relief lasts longer after each float. Every time I come out of the REST Pod my pain levels return to zero or near zero! WOW! Thank you True REST."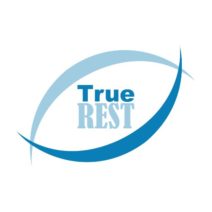 Two Locations:
Town Hall Shoppes of Brick at 990 Cedar Bridge Ave., Suite 13B, Brick
3209 Sunset Ave., Ocean Township
732-477-1515
(732) 898-7100
We hope to host you soon!    https://www.truerest.com/locations/brick/     
https://www.truerest.com/locations/ocean-township/