Sponsored Content Provided by Noah's Ark Pet Crematory
In January, we strive to make healthier living a part of our New Years Resolutions. We should also consider the fitness level of our pets. If cats and dogs were still wild animals hunting for their prey, we would naturally see vastly different behaviors from our domestic pets.
A dog is a long distance runner and hunts its prey by running it down. Cats, however, are sneaky and stealthy sprinters that catch their prey by surprise. Keep those differences in mind when choosing exercises for your family pet. Dogs love to get outside and cover some ground. Put on a leash and take a long walk together or throw a favorite ball for a game of "Fetch". Cats prefer games that involve pouncing on toys or feather wands. They also get a lot of exercise playing with other cats.
It's enjoyable spending the extra time walking the dog or playing with the cat as you seek to improve their fitness level. The benefits of healthy body weight include reduced risk of injury, joint pain, osteoarthritis, hip dysplasia, diabetes and cancer.
Did you know there are "FitBit" type trackers you can use to measure your animals activity?
If you think that sounds a little over the top, consider this: More than half of dogs and cats are overweight or obese. Pets have the same weight-related health problems as people. So why not try the same strategies to boost exercise? At around $100 to $200 each, over a half-dozen pet activity trackers hit the market last year. A number of veterinarians think the gadgets will revolutionize pet care.
"Some of these devices will blow your mind. They're going to change the way I talk about physical activity with my clients," says Ernie Ward, DVM, founder of the Association for Pet Obesity Prevention.                      
Preventative care is the cornerstone of a long healthy life for your pet. An annual exam coupled with parasite prevention can help detect health issues early and allow your pet to receive the best possible care.
Here at Noah's Ark we help celebrate the life of your cherished friend by offering a loving and compassionate cremation service. We can provide a plaster paw print, hair clipping and memorial DVD upon request at no additional cost.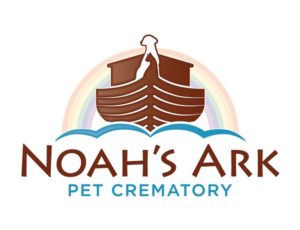 Noah's Ark Pet Crematory
2643 Old Bridge Road Manasquan, NJ 08736
732-528-6624 or 732-528-NOAH