Content provided by our partner, Noah's Ark Pet Crematory ~
Living in quarantine means that your dogs are too. Dogs are susceptible to human energy including your stress, anxiety, and panic. Besides their instinct to comfort you, their susceptibility will also change their energy.
The COVID-19 epidemic has now made 45% of all of the country's dogs render to be overweight. These 35 million dogs are in life-threatening situations because their overweight can lead to worse and disabling medical conditions and will take two years off of their original life span. Here are two ways that dog parents can prevent these results with food and energy:
FOOD: Ditch the low-quality food and treats that might feed them empty calories, like our scoop of ice cream or a handful of jelly beans. This food and treats might be tasty ("one more chip please"), but not be able to fill them with complete and balanced nutrition. An overweight dog might not play with you due to his lack of energy, and more weight can lead to more health problems for your dog's skeleton, organs, and shorten their quality of life.
The best weight-loss dog food formulas are filled with exceptional ingredients, such as high or multi-protein and fiber sources, while still providing a reduced number of calories. The food will also fill their caloric needs, fill them to prevent persistent begging, and help speed their metabolism
ENERGY: Your dog can also be a part of your self-care routine. You can do outside and inside exercises with them, such as fetch, tug of war, and chase. If you feel paranoid by social distancing when taking their daily walks, stay away from other people and dogs at least for a distance of six feet, and wear a facemask. Exercising will release dopamine and other positive hormones into your system and it will burn off more calories than your dog has consumed from their food.  
Food and energy will change your dog's quality of life and manage their weight. Taking care of yourself will inevitably help them. You can also choose how you want to bring them into your health routine.
And remember: Your dog depends on you to stay safe, healthy, and happy. Don't fall victim to myths and rumors about dogs and coronavirus. Under no circumstances should you abandon your dog (or other pets) because of COVID-19 fears or panic. If you're concerned or scared, call your veterinarian so they can help guide you and reassure you.
—
Here at Noah's Ark we help celebrate the life of your cherished friend by offering a loving and compassionate cremation service. We can provide a plaster paw print, hair clipping and memorial DVD upon request at no additional cost.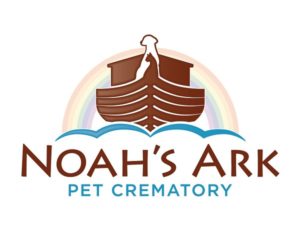 Noah's Ark Pet Crematory
2643 Old Bridge Road Manasquan, NJ 08736
732-528-6624 or 732-528-NOAH
https://www.noahsarkpetcrematory.com/