Content provided by our partner Noah's Ark Pet Crematory ~
It can be fun to encourage your pet to enjoy holidays with you, and it might be natural to wonder: can dogs eat chocolate or candy to share in the fun this Halloween? The short answer is "no." While all sweets are potentially dangerous to dogs, some candies can cause major trouble and become a medical emergency if ingested.
This is the #1 spookiest Halloween treats for dogs:
Chocolate
Chocolate is the greatest danger around Halloween time, but not all chocolates are the same. According to Dr. Kelly Ryan, director of Veterinary Services at the Humane Society of Missouri's Animal Medical Center of Mid-America, the danger with chocolate is that it contains theobromine, which is very similar to caffeine.
"The darker the chocolate, the more theobromine it contains. Milk chocolate doesn't contain as much theobromine, so it isn't as dangerous for dogs as dark chocolate," Ryan says. "In fact, a 30-pound dog would need to eat two pounds of milk chocolate for it to be lethal."
White chocolate has very little theobromine, so it's highly unlikely that it would poison a dog, according to Ryan.
The weight of the dog, the type of chocolate ingested and the amount of chocolate ingested all impact just how serious the toxicity could be, says Dr. Jeff Werber, owner and chief medical director at Century Veterinary Group in Los Angeles.
"Symptoms of chocolate toxicity range from gastrointestinal disturbances, like nausea and vomiting, to neurologic signs, with possible trembling, seizures, elevated heart rate and abnormal heart rhythms, hyperthermia, collapse and, in severe cases, death," says Werber.
If your dog eats dark chocolate or semi-sweet chocolate, Ryan recommends calling your veterinarian as soon as possible, especially if you notice any changes in your dog's health or behavior. "If your dog is old, very young, or has an underlying disease, it is important to call your veterinarian right away if he or she eats any type of chocolate," Ryan adds.
—
Here at Noah's Ark we help celebrate the life of your cherished friend by offering a loving and compassionate cremation service. We can provide a plaster paw print, hair clipping and memorial DVD upon request at no additional cost.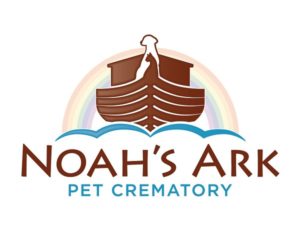 Noah's Ark Pet Crematory
2643 Old Bridge Road Manasquan, NJ 08736
732-528-6624 or 732-528-NOAH
https://www.noahsarkpetcrematory.com/