Content provided by our partner Noah's Ark Pet Crematory ~
Poinsettias are a popular Christmas plant. Though they have a bad rap, poinsettia (Euphorbia pulcherrima) plants are only mildly toxic to cats and dogs. The milky white sap found in poinsettias contains chemicals called diterpenoid euphorbol esters and saponin-like detergents. While poinsettias are commonly "hyped" as poisonous plants, they rarely are, and the poisoning is greatly exaggerated.
When ingested, mild signs of vomiting, drooling, or rarely, diarrhea may be seen. If the milky sap is exposed to the skin, dermal irritation (including redness, swelling, and itchiness) may develop. Rarely, eye exposure can result in mild irritation. Signs are generally self-limiting and typically don't require medical treatment unless severe and persistent. There is no antidote for poinsettia poisoning. However, due to the low level of toxicity seen with poinsettia ingestion, medical treatment is rarely necessary unless clinical signs are severe.
Common signs to watch for:
Drooling
Licking lips
Vomiting
Diarrhea
Skin irritation (including redness, swelling, and itchiness)
Eye irritation
The ASPCA  indicates that consumption of poinsettias is in no way life-threatening to cats, although it certainly isn't recommended at all, either.
—
Here at Noah's Ark we help celebrate the life of your cherished friend by offering a loving and compassionate cremation service. We can provide a plaster paw print, hair clipping and memorial DVD upon request at no additional cost.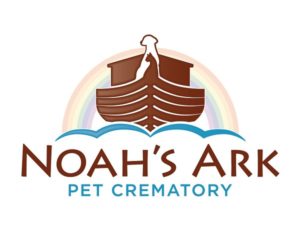 Noah's Ark Pet Crematory
2643 Old Bridge Road Manasquan, NJ 08736
732-528-6624 or 732-528-NOAH