This is an easy resolution that can last all year long with a few simple changes. Families who are tidy incorporate little habits into their daily lives that make fewer chores. So, what's their secret? Consider adding these daily home cleaning habits into your schedule for a quick and easy clean home:
Start your day by making the bed. If there's one thing you can control in the day's chaos that lies ahead, it's your bed. It only takes a few minutes, but this easy task sets your day up for success. 
Tidy up as you go. Clean it up and put it all away before you move on. If you incorporate this into everything you do throughout your day, there will be a lot less lying around taunting you later. 
Wipe it down before you walk away. A quick wipe down can do wonders. If you wipe down the surface you've used after each use, you'll keep counters and glass surfaces clean and ready to be used each time. 
Tackle a load of laundry each day. Avoid overflowing hampers by giving your washer a workout each day. It's an unavoidable task, so if you do it on a consistent basis, it won't pile up and take over your entire weekend.
Place all paper in its proper place. Mail, bills, notes from school, take out menus – paper piles up quickly. Keep your counters and office clutter-free by establishing designated places for paper in your home. 
Donate what you don't need. It's much easier to keep a home organized when there is less clutter in it. Treasure items with meaning, but don't collect unnecessary stuff. Purge some of these things you don't need on a regular basis.
Clean your fridge on a weekly basis. Give your refrigerator a weekly refresh. This will help you create an accurate list of what you need on your next run to the store. 
Always clean up after cooking. The longer you let your pots and pans linger, the harder they'll be to clean. 
Straighten up before bedtime. Do a quick run through your most lived-in rooms before you go to bed. You'll thank yourself in the morning.
Try incorporating these home cleaning habits bit by bit, and you'll start having a tidy home every day!
If you want help with tip #4, reach out to Surf Suds laundromats for pickup and delivery of all your laundry.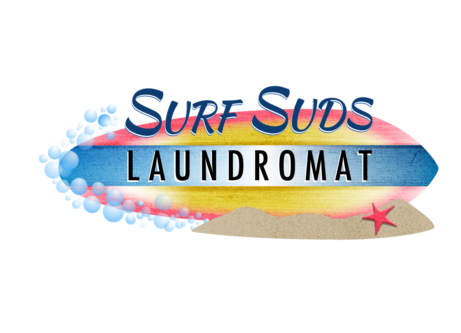 Clean Is Our Guarantee!
Our attendants expertly handle your Wash, Dry and Fold orders. We will get your comforters and linens ready for all your holiday guests!  Whether you call for our Pickup and Delivery Service or drop off your order, you can be sure our attendants will discuss your special instructions, determine the most cost-effective way to handle your laundry, then provide you a fair price and estimated time to complete.   Most orders are completed within 24 hours and many are done same-day. For those who do their own laundry, our attendants can help you choose between our small, economical Maytag washers through our high-end, American-made, 30, 40 and 60 pound Dexter washers.  Our dryer vents are cleaned to ensure the quickest possible drying times. For your comfort, we have TVs, free WiFi and comfortable seating. We have three Surf Suds locations to meet your laundry needs: