Content provided by our partner Mike Nitto, Fresh Kitchen ~
Bone broth is a nutrient dense broth created from boiling various animal bones. To create a healthy and nutritious broth, you can use almost any bones. Fresh Kitchen uses chicken, but it can also be made from beef, pork, fish, goat, turkey, elk, lamb or even buffalo bones will work.
A slow boil of bones, ligaments, and tendons extracts collagen and gelatin into the broth. Collagen and gelatin are two of the most critical proteins in connective tissue. They are vital for maintaining healthy bones, and gut lining integrity.
Recipes using bone broth offer low-calorie nourishment to promote healing. It loads your body with essential vitamins, minerals, and amino acids. Fresh Kitchen has a 20 hour slow cooked organic chicken broth as the base of their soup. Choose from the great menu suggestions or create your own! Want to bring some home with you? Bone broth is available by the growler!
Too busy to stop in?
Fresh Kitchen has the solution: order online and have Uber Eats deliver! What could be easier?
This is what eating local is all about. Enjoy the friendly staff and convenience of local healthy food. Most important, the owner and chef value the impact of supporting local farms.
Fresh Kitchen is located at  2204 Highway 35 in Sea Girt. (732) 769-8133
All Natural
Clean Eating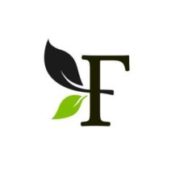 Built to Order
GMO Free
Organic
Soups, salads, wraps, stock bowls and more.
The way you should always eat.