Content provided by our partner Noah's Ark Pet Crematory ~
We've seen on the news that because of the major storm impacting the South, there will be many dogs brought up here to New Jersey for adoption. Before deciding on bringing a new dog home, www.petmd.com offers five sample questions to ask.  According to Holly Putnam, DVM, board member for the Association of Shelter Veterinarians:
Is the dog safe for all members of the family?

Some dogs are perfectly happy to socialize with everyone in the family, while some prefer only adults or one gender.

What type of energy level is the dog?

 You may want a dog that will accompany you and the family on long walks, or one that can be carried in your arms the majority of the time.

What ongoing care will the dog require?

Is it a longhaired dog who will need regular grooming, or a senior who may need more frequent veterinary visits?

What age of dog are you looking for?

Would you prefer a puppy who may require lots of training but will likely socialize well with the entire family, or would you prefer an adult dog who is potty trained, but may be more shy when friends come visit?

Will this dog get along with other pets?

If you have other pets at home, you will want to choose a dog that likes other animals, and be sure that your animals like the new dog.
Here are the 10 best dogs for kids and families:
Bull Dog

Beagle

Bull Terrier

Collie

Newfoundland

Vizsla

Irish Setter

Poodle

Labrador Retriever

Golden Retriever

Here at Noah's Ark we help celebrate the life of your cherished friend by offering a loving and compassionate cremation service. We can provide a plaster paw print, hair clipping and memorial DVD upon request at no additional cost.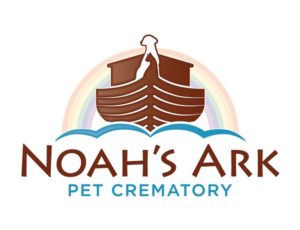 Noah's Ark Pet Crematory
2643 Old Bridge Road Manasquan, NJ 08736
732-528-6624 or 732-528-NOAH