By Sharon Merkel Prudhomme ~
Well, here we are. Eyes glued to the TV, many binge watching…but not for fun and favorite shows. America joins the world in the 2020 Pandemic. Like out of a history book, frightening movie or waiting for a hurricane, the feeling is a weird but familiar one. So, rather than allowing panic or fear to control us, it's our turn to shine, remain steady and present as a calming role model for our kids, friends & neighbors. If you have neighbors, call & check up on the more at risk. Can we help with their mail, groceries, meals or pets? Some neighbors create a phone chain.
With young children home from schools, parents, grandparents and caregivers must contain kids, keeping them occupied and away from playgroups, etc. Making homebound family time fun is number one and a "blessing in disguise!" I remember the old days growing up in the mid fifty's & sixty's when 99% of young mommies were home during the day. Amazingly, those moms were able to shop, cook, clean, iron & garden all while raising, feeding & patching the skinned knees of their brood.  Sadly, in our high tech age, keeping up with our multifaceted lives has robbed us of the ol' Andy of Mayberry, Ozzie & Harriet & "the Beave." Those days were spent doing long and meaningful bonding activities as a family. Soooo, break out the games, crafts, food & fun!
Number 1 – Turn off cell phones, tablets, computers, and tvs. Escape reality and the world. Create a calm, peaceful & secure environment by engaging all family members. Let's all do our part to reduce or eliminate a child's anxiety and fears.
Reading Beginners? Early lessons are the best lessons. Great time for a head start.                                                         
*Alphabet Picture Book– needed: old magazines, construction paper, hole punchers, hole reinforcers, yarn, round-tipped scissors, glue sticks, ruler & magic marker. Draw both upper and lower case A at the top of a piece of construction paper. After reinforcing the "long A" sound and the "short a" sound, have the kids find pictures of objects that begin with A. Draw two lines near the top for the child to write the A's. For 1st timers dot the letters for the child to connect the dots.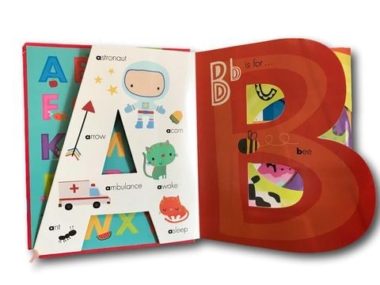 Have kids collect, cut out and paste the clippings found. Work through the alphabet adding a page per day or week. Punch holes and bind with yarn to make a book. 
*Paper Mache is easy and fun for all ages! Most recipes are just flour and water. Check Google for recipes. Have kids tear or cut newspapers and magazine pages into narrow strips. You can Paper Mache around most anything and can use many objects as forms to create bowls, giant Easter Eggs, ornaments, piggy banks, etc. using juice cans, balloons, plastic wares and more. Dip each piece of paper into the "glue mixture"-slide between two fingers to slough off excess. Lay the strip along the selected object and smooth. Repeat until the entire object is covered using a crisscross pattern. Allow the layer to dry completely, then repeat with another layer. Once dry design and paint. When completed the project can be popped from the object used as a mold. Offer watercolors, craft paints to decorate. When dry, a parent can spray with a clear sealer.
One of my favorite things about reading as a child, was the assignments to make a shoebox diorama from a scene/part of the book. As your kids read an assigned book (if none-assign your own!) help them make/create a scene from what they've read.
*Diorama– Hit up a Dollar store where things are still one dollar for supplies. Grab some colored construction paper & glue (rubber cement is best**.) Look around the house-toothpicks, yarn, Q-Tips, seeds, corks, washers, sticks, acorns, pine needles, etc. Creative expression is crucial to children and fun to watch as it blooms!
A fun fad started several years ago in different states that I refer to as Mystery Rocks. Anonymous messages began turning up along jogging/walking trails, in parks, and around towns. Little rocks hand-painted with fun, happy, encouraging words & messages. Some find joy and leave them for others to discover, some pick up ad keep their find. Now may well be the best time to sprinkle a lil' happy around town! A fun activity for all ages!
 *Happy Mystery Rocks– needed: assorted craft paints, small brushes, Thin tipped markers, assorted rocks. The smoother the stone, the better for painting and lettering. Paint entire stone in bright paint so people notice it tucked along a walkway. Add stripes, flowers, etc. along with a positive message such as: You're Awesome, You Are #1, I Love You, Have A Nice Day, etc. Take a walk in town (avoiding others) or in a park, along a stream or river and deposit your Happy Mystery Rocks where others may find them. Don't tell anyone….that's the mystery! Nobody knows who or how they get here and there.
Stay tuned for Part II!