When we think of where musicians begin their career, usually Asbury Park comes to mind, specifically "The University of The Stone Pony."
But there's also quite a bit of talent that hails from West Orange, NJ. That's where musician and songwriter Ray Andersen comes from. If walls could talk (or sing in this case), Rays Mom and Dad bought their family home from Carole King, yes that Carole King who wrote parts of Tapestry in THAT home!
And in that home, downstairs in the basement, Ray and his friends began playing. Starting on the drums, Ray remembers his first concert was drummer extraordinaire Buddy Rich, and from then on, he knew what he was going to do in life. Jamming in that basement led to local gigs, notably one at the South Mountain Ice Arena in West Orange where people skated by as Ray and his group were thinking they had hit the big time!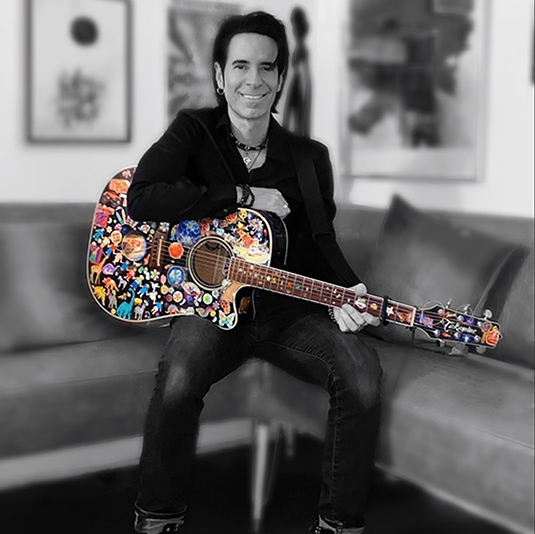 Self-taught in many other instruments and inspired by so many great musicians at the time, Ray continued playing with other bands when a new path opened up for him. He was asked to perform at a daycare center to help the kids calm down a bit and needless to say, they were mesmerized! The daycare center offered him a job on the spot and a new career was born as Mr. Ray.
Geared specifically for children, these shows are always positive and uplifting and the kids certainly never forget Mr. Ray. So often he is thanked by young adults who remember his shows as being a part of their childhood.
His rock n roll cred grew too. Always playing and growing a name for himself, Bobby Bandiera became a big supporter and a step up to bigger and better bands. Ray played with Bobby, Meat Loaf and of course, shared the stage with Bon Jovi and Bruce!
The positive energy doesn't end there. In 2019, Ray and a dozen children sang songs of non-violence at the UN! This led to him being asked to serve as a representative for "Pathways to Peace" – a non-political (NGO) group that strives to bring like-minded people together in the name of peace.
I had the great fortune of seeing Ray last summer in his "Bowie and Beyond Tribute Show" on the beach in Seaside. It was as if Bowie himself was there and the crowd (and me) loved every minute. This group was not formed to be an exact replica of Bowie, but to celebrate all the different sounds and styles he created by using the strengths and talents of every member in this band. If you get a chance, it's a must-see show.
https://www.bowieandbeyondshow.com/
Looking forward to the day when covid isn't closing everything down, you can be sure to see Ray performing again in schools and local venues. He just finished writing a new musical called "OUTTA THIS WORLD: Kalien The Alien"  and you know it's all about inclusion, non-bullying and kindness. Look for it to be in local theaters soon.
For more information and to follow Ray go to: RayAndersen.com