Content provided by our partner, Noah's Ark Pet Crematory ~
Choosing the right food for your pet can be a big decision and one that weighs heavy on the minds of many pet owners.
There are so many options out there—dry, canned, freeze-dried, raw, "all-natural," grain-free, etc.—and even more information and opinions to support or refute these various options.
Then you need to decipher the list of cat food or dog food ingredients in each potential formula to know what you are actually feeding your pet.
So where to start? How do you make an informed decision about which diet is best for your dog or cat?
Nutritional Needs and Requirements
The single most important consideration in selecting a pet food is ensuring that the diet meets your pet's nutritional needs of more than 30 essential nutrients, including:
Protein
Amino acids
Fatty acids
Vitamins
Minerals
The right pet food should provide all nutrients in sufficient quantity and with appropriate ratios for your pet's given life stage.
AAFCO Approval and Label Requirements
A diet that meets these basic nutritional needs is referred to as "complete and balanced" which should be indicated on the label as the Nutritional Adequacy Statement by the Association of American of Feed Control Officials (AAFCO).
Additional label information required by the Food and Drug Administration (FDA) includes the following:
Product identification (what it is)
Net quantity
Manufacturer or distributor name and address
Ingredient list
AAFCO recommends also including:
Feeding directions
Guaranteed analysis
Caloric content
Reading the label is so important,, especially when there are so many varieties. You can always check https://talkspetfood.aafco.org/ for more information.
—
Here at Noah's Ark, we help celebrate the life of your cherished friend by offering a loving and compassionate cremation service. We can provide a plaster paw print, hair clipping and memorial DVD upon request at no additional cost.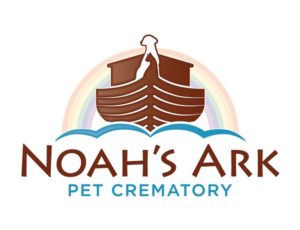 Noah's Ark Pet Crematory
2643 Old Bridge Road Manasquan, NJ 08736
732-528-6624 or 732-528-NOAH
https://www.noahsarkpetcrematory.com/