Today is the day everyone hops online to purchase Christmas gifts. We'd like to suggest that you add gift cards from Fresh Kitchen to your list. This is the perfect solution that saves you time and gives your loved ones the gift of healthy food.
Fresh Kitchen offers a wide variety of organic, vegan, non-dairy food choices and can get creative with you if you'd like to design your own meal. Our ingredients are picked to offer you the highest nutrient count packed with fresh flavors and aromas.
We want to treat your loved ones to delicious and healthy meals this season. Why not bring them over and introduce them to our incredible menu selections?
Can't make it in? If all that shopping is consuming your time, don't worry! Order online for delivery! We're here to make your season bright in a healthy way!
This is what eating local is all about. Enjoy the friendly staff and convenience of local healthy food. Most importantly, the owner and chef value the impact of supporting local farms.
Did you know we also can cater your next family gathering? Give us a call for more information.
All Natural
Clean Eating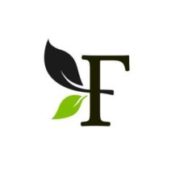 Built to Order
GMO-Free
Organic
Soups, salads, flatbread, wraps, stock bowls and more.
The way you should always eat.
Located at 2204 Hwy 35 in Sea Girt, and 2621 Bridge Avenue in Point Pleasant, stop in to learn more about us and grab a meal that is sure to satisfy!