Content provided by our partner, Surf Suds Laundromats ~
Clearing out or de-cluttering can be daunting, but the real hurdle is figuring out where to start. We compiled this simple list to start your journey to a clutter-free home:
Take it one room at a time. Don't think of it as a gigantic basement-to-attic chore. Tackle one of the lesser problem areas first, then ease your way in to the more challenging rooms once you've gotten into the de-cluttering groove.
Reclaim your storage spaces. If closets, basements, and utility rooms are crammed full, clear those out first. Recycle or throw away anything you don't need, and find a home for the items that you decide are really keepers. You'll be amazed at how much you can actually store away.
Make a monthly donation date. If those bags of items waiting to be dropped off at Goodwill never leave your house, they're just adding to the clutter. Make dropping off your donations a recurring event on your calendar.
Don't neglect the small places. Your desk drawers, the medicine cabinet, even the "junk drawer" are all places we tend to stash stuff and forget about it. Purging these small storage spaces will create room to stow away items you use but don't necessarily want on display.
Go paperless (or at least use less paper). Bills, envelopes, and receipts can easily pile up over the course of just a few days. Eliminate paperwork as much as possible by paying bills and recording your expenses online.
Create less to de-clutter. The best way to clutter-proof your home is to avoid collecting things in the first place. Before you buy something—or even accept a hand-me down or a freebie, ask yourself if you're really going to use it. If the answer is no, don't let it past the front door.
____________________________________________________________________________________________________
After you de-clutter, Surf Suds Laundromats is here to help with all your laundry needs!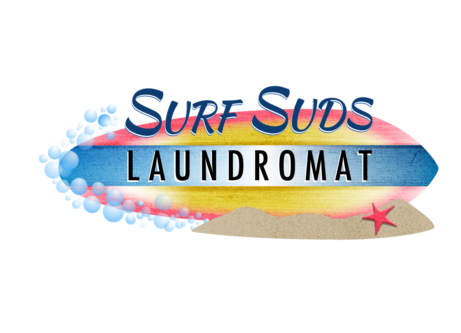 Clean Is Our Guarantee!
Our attendants expertly handle your Wash, Dry and Fold orders. Don't forget to get your linens Summer Clean ready!  Whether you call for our Pickup and Delivery Service or drop off your order, you can be sure our attendants will discuss your special instructions, determine the most cost-effective way to handle your laundry, then provide you a fair price and estimated time to complete.   Most orders are completed within 24 hours and many are done same-day. For those who do their own laundry, our attendants can help you choose between our small, economical Maytag washers through our high-end, American made, 30, 40 and 60 pound Dexter washers.  Our dryer vents are cleaned to ensure the quickest possible drying times. For your comfort, we have TVs, free WiFi and comfortable seating. We have three Surf Suds locations to meet your laundry needs: