As a parent, instilling healthy eating habits in your children at an early age will help with proper growth and development. Eating well goes a long way toward maintaining a healthy weight, increasing energy levels and improving moods while also reducing the risk of obesity and other chronic issues such as heart disease and diabetes later in life.
To illustrate the importance of eating a variety of fruits and vegetables, health professionals often advise you to "eat the rainbow." Simply put, eating the rainbow involves eating fruits and vegetables of different colors every day.
Set your children on a path to making lifelong nutritious choices with these tips:
Foster independence. Allowing your children to help with shopping and meal prep can aid in them taking ownership of what they're eating. Start by divvying up easier tasks such as setting the table then work toward creating snacks and meals on their own.
Offer balanced options. Children require balanced diets made up of all three major food groups, including fruits and vegetables, for healthy development.
Be a role model. Typically, your children will follow your behaviors, which include the types of foods they select at mealtimes. Eating a rainbow of fruits and vegetables can help ensure your family is getting a complete range of nutrients.
At Fresh Kitchen, our menu was designed to give the maximum amount of nutrition along with an unbelievable amount of flavor and aroma. We've partnered with several of the finest farms in the area our locally sourced ingredients are sure to be FRESH!
We are inspired to serve truly nutritious food and incorporated all the colors of the rainbow in many of our meals.
Fresh Kitchen is located at  2204 Highway 35 in Sea Girt and 2621 Bridge Avenue in Point Pleasant.
All Natural
Clean Eating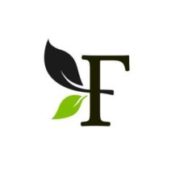 Built to Order
GMO-Free
Organic
Soups, salads, wraps, stock bowls and more.
The way you should always eat.