Content provided by our partner Mike Nitto, Fresh Kitchen ~
One of the best parts of the fall season, is the introduction of soup back into our diets. Nothing is better to warm your bones than a healthy, steaming bowl of soup. Instead of reaching for a salt laden can, head over to Fresh Kitchen in Sea Girt for their all organic soup menu.
Fresh Kitchen has built their foundation on serving only the best, clean ingredients. The base of each bowl starts with their twenty hour organic chicken broth. Fresh Kitchen sources their ingredients from the best vendors and they also try to work with local farmers whenever possible.
The Orient is an Asian inspired soup with glass noodles, bean sprouts, ginger cumin carrots, celery, fennel and jicama. The North American soup has glass noodles, ginger carrots, celery, fennel, grilled peppered onions and fresh herbs and garlic.
Craving a Southwestern flavor? Try Fresh's spin on Tex-Mex with tomato, black beans and corn, ginger carrots, spaghetti squash and red pepper farro. Need a spot of the Mediterranean? Try their sundried tomato quinoa, lemon peel broccoli,celery fennel, grilled peppered onion and grilled asparagus. Want something a little bit different? Create your own stock pot!
All soups offer protein add ons that are also organic and free range. You can choose to eat in or take out. Fresh Kitchen lives up to their name with only fresh and healthy ingredients. The menu can work for vegan, vegetarian, and dairy free diets.
This is what eating local is all about. Enjoy the friendly staff and convenience of local healthy food. Most important, the owner and chef value the impact of supporting local farms.
Fresh Kitchen is located at  2204 Highway 35 in Sea Girt. (732) 769-8133
All Natural
Clean Eating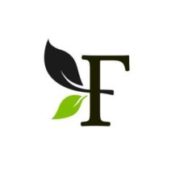 Built to Order
GMO Free
Organic
Soups, salads, wraps, stock bowls and more.
The way you should always eat.
http://www.yourfreshkitchen.com/