I love being part of the process and lending guidance along each step of the way! The process takes many twists and turns and it is important to help buyers by providing the appropriate resources and to advise along each step. Some people think that a realtor's job is done when a sale is complete. I couldn't disagree more, as someone who has renovated over a dozen homes, I love helping the new home buyers vision become reality.  
Through the years of buying and renovating investment properties, I have learned the importance of thoughtful decision making and leaning on the advice of the experts.  
I always suggest when doing renovations that:
Have a long term master plan for the work you want to do

Understand the price ceiling in a neighborhood and don't invest beyond that ceiling

Talk to multiple contractors and get several price estimates.  You will find they vary dramatically 

Provide hands-on oversight to all work being done!!
Buying, moving and renovating a house can be overwhelming, particularly if you have not done it before. For that reason, I am now providing my clients a complimentary 8-hour home decorating consultation with professional interior decorator Jacqueline Holt of Jacqueline Holt Interiors.
Jacqueline provides assistance in making color choices, window treatment choices, new furniture, woodwork finishes and other custom finishes. This enables my buyers the unique opportunity to get the professional assistance they've always wanted.
Helping buyers and sellers make a move to their dream home is the first step. The next task is to make their home beautiful and uniquely their own. Don't struggle with the process- call me today and I can help you each step of the way.
*Service rendered upon designer availability/scheduling. Other designer choices may be offered based on availability. Exclusively offered to clients who mention this ad from May 1 – October 1, 2020.
–
Stephanie is a marketing and advertising professional with twenty years of executive-level experience on Madison Avenue. She now merges her marketing and sales savvy with her passion and love of real estate at the Jersey Shore.  As a Keller Williams real estate agent, her mission is to provide her clients with beautiful, yet affordable living spaces. Stephanie is equipped to offer tasteful and practical advice to making a buyers home more beautiful and a sellers home marketable. She is uniquely qualified to help you sell or buy your next home.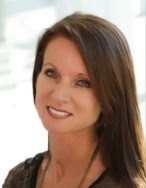 2005 Rt 71, Spring Lake Heights, NJ 07762
908-720-1877 (cell) 848-220-7120 (Office)
https://www.facebook.com/sliskowitz/