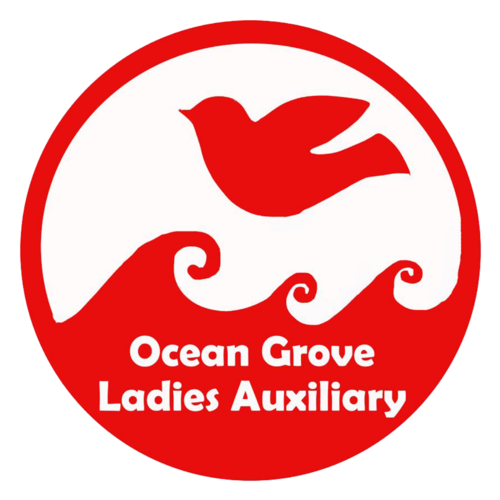 Ocean Grove Ladies' Auxiliary Bazaar
Location
Auditorium Pavilion
Pilgrim + Ocean Pathway
Ocean Grove
Description
The Ocean Grove Ladies' Auxiliary will hold its annual bazaar. Various tables include crafts, jewelry, linens, furniture. Presale Thurs 7/29, 5-7:00 pm $5 admission fee.
Regular sale, free admission, Fri & Sat 7/30 & 31 10-2. Sale is in Auditorium Pavilion and surrounding fields, Pilgrim & Ocean Pathway.
All proceeds benefit Ladies Auxiliary projects in Ocean Grove.
MAP